Ariel's Web Page
Tortoiseshell (short coat) : : Female (spayed)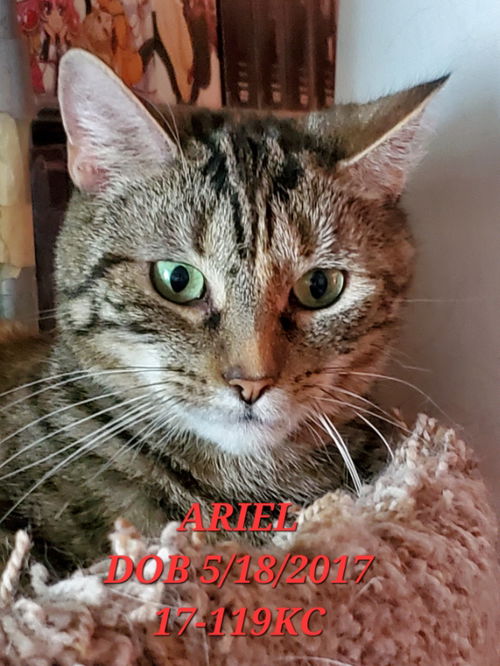 I would love you more than you can imagine.
Please adopt me!
Print an adoption flyer for Ariel!
About Ariel

Status: Available for Adoption (adoption info)
Species: Cat
Current Age: 5 Years 4 Months (best estimate)

Declawed: No
Housetrained: Yes
Ariel is a beautiful classic marked torti. She loves drinking water from the faucet that her foster parents leave dripping for her. She loves attention and loves to be petted. She likes to explore. Her favorite spot to nap is in the sunroom up in the cat tree where she can watch the birds. Ariel loves wet food and Temptations treats for snacks. She does well with other cats but she's not been around dogs.
More about Ariel
Good with Cats, Good with Adults, Good for Seniors/Elderly, Apartment OK, Affectionate